81
81
Rana makes it to safety.
This week's vote image
:
Kanite Emergency Code Grey!
So tired from Phoenix Fan Fest, but so thankful for all the folks who stopped by and said hello! I had an amazing time; check out my
Instagram
or
Tumblr
for some photos from the weekend! Now I get to gear up for Comikaze/LA Comic Con with the Los Angeles Women's Comic Creator League! If you're around LA, I'll be around the table part of Saturday and Sunday, so stop by, say hello, and get some Sombulus swag!
SpiderForest Comic of the Week continues!
-fanfare!-
Spare Keys For Strange Doors
is an episodic story about two specialists solving bizarre supernatural problems in an otherwise boring town with their own telekinetic/animal whisperer abilities and pure unadulterated
snark
. Lucy's stories have this great balance of creepy and funny that I adore, so I definitely recommend checking this comic out!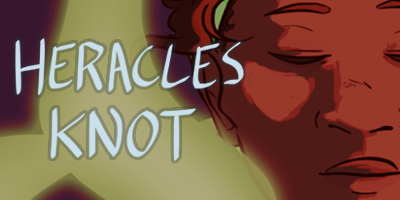 Heracles Knot
also deals with supernatural problems as the fae world leaks into the mundane, and two teenagers are figuring out the hard way that their role as diplomats between creatures and humans comes with heavy secrets. Lots of intrigue and angst in this one!
comments powered by

Disqus