6
6
Astyr spots a secret.
SpiderForest's annual Comic of the Week showcase has begun! Our collective has been around for 16 years, and we make fine-quality webcomics of all genres and styles. No matter what you like, you'll find a new favorite in our roster!
SpiderForest Comic of the Week Showcase - Horror
Arbalest - Haelu is a monster, born of the snow and the long dark. In 6 months, she will be dead. Her purpose: to bring back the sun. But, as awareness of her complex self begins to emerge, Haelu forges goals of her own. Rated M for partial nudity, blood/gore, sex, themes of abuse.
broken is a fantasy/horror story about a psychic zombie befriending a fairy general while they try to protect each other from eldritch abominations, a genocidal dictator, and their own PTSD. Contains graphic violence (including suicide), body horror, and the occasional flashing image.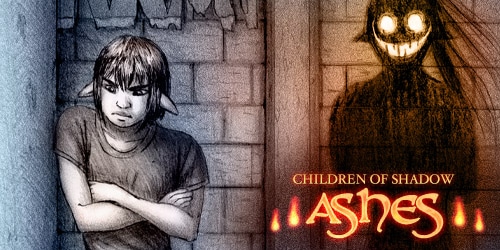 Children of Shadow: Ashes - Rava is a fire daemon and an outcast. Anor is a water daemon incapable of killing, even when lives are threatened. And Fawna is only a simple fox, who could be the key to saving everyone from the twisted monsters plaguing their worlds. But their most difficult battles might just be against the demons lurking inside themselves.
comments powered by

Disqus